Preston has another double-double in win
Bobcats blow out D-III Heidelberg 88-50
By Lonnie McMillan / Contributor
Saturday, November 9, 2019
ATHENS – Jason Preston had his second straight double-double as Ohio rolled past Division III Heidelberg 88-50 on Saturday at The Convo.
Preston finished with 16 points, 11 assists and seven rebounds, while Ben Vander Plas finished with 18 points and six rebounds to lead the Bobcats (2-0). Nolan Foster had 12 points and eight rebounds off the bench, and Lunden McDay also reached double figures with 10 points.
Dylan Woods was the only player for the Student Princes (0-1) in double figures, finishing with 13 points.
Woods hit a 3-pointer to give Heidelberg a 5-1 lead, but Ohio went up 10-9 on a Preston layup with 13:32 left in the first half and did not trail again.
"It's not ideal to get off to slow starts," Ohio coach Jeff Boals aid. "We... <Read More>
Dartis, Preston lift Ohio to season-opening win at St. Bonaventure
Preston dishes out 13 assists, Dartis scores 19 points
By Lonnie McMillan / Contributor
Tuesday, November 5, 2019
OLEAN, N.Y. – Welcome back, Jordan Dartis.
The senior sharpshooter who missed all of last season with a hip injury scored 19 points as Ohio pulled away for a 65-52 victory against St. Bonaventure to open the season Tuesday night at the Reilly Center.
Jason Preston had a double-double of 11 points and 13 assists while adding six rebounds and six steals, and Ben Vander Plas scored 12 points for the Bobcats (1-0).
Ohio, picked to finish last in the Mid-American Conference in virtually every preseason poll, held the Bonnies (0-1) to 36.4% shooting to get Jeff Boals a coaching win in his regular season debut with his alma mater.
"I'm really proud of our guys," Boals said. "No. 1, what a great atmosphere tonight. We tried to crank the noise the... <Read More>
Ohio wins exhibition game over Capital 73-49
Preston leads the way with 17 points, 7 rebounds, 6 assists
By Lonnie McMillan / Contributor
Saturday, November 2, 2019
ATHENS – Jason Preston scored 17 points and added seven rebounds, six assists and three steals as the Ohio men's basketball team opened its season with a 73-49 exhibition victory against Capital on Saturday at The Convo.
Jordan Dartis scored 13 points, while freshman Lunden McDay started and scored 12 points for the Bobcats. Ben Vander Plas had nine points and five rebounds.
It was the first game back on the floor of his alma mater for new coach Jeff Boals.
"It was a surreal feeling," Boals said. "It's a little different when you're coaching on the sidelines instead of in uniform. I've been looking forward to this opportunity for a long time and I'm really excited that I'm able to be at my alma mater, be the head coach and represent a... <Read More>
Ohio graduate Boals announced as men's basketball coach
Stony Brook coach comes to Athens to replace Phillips
By Lonnie McMillan / Contributor
Sunday, March 17, 2019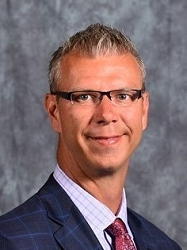 ATHENS – Former Ohio team captain Jeff Boals has been named the men's basketball coach, the university announced Sunday.

A 1995 graduate of Ohio University, Boals has spent the last three years as the head coach at Stony Brook, leading the Seawolves to a 55-41 record.

"I am incredibly grateful and honored to return home to my alma mater as the head men's basketball at Ohio University," Boals said in a press release. "My family and I are thrilled to see my coaching career come full circle with this opportunity. Sincere thanks to (President) Dr. (Duane) Nellis and to (Athletic Director) Jim Schaus for their confidence in me to lead the young men of Ohio both on and off the court."

Boals replaces Saul Phillips, whose contract was not renewed... <Read More>





Buffalo's 3-point shooting, offensive boards carry it to MAC women's basketball title



Bobcats hope to get into NCAA Tournament as an at-large selection



By Lonnie McMillan / Contributor


Saturday, March 16, 2019

CLEVELAND – Buffalo used a barrage of first-half 3-pointers and pounded the offensive boards throughout to take a 77-61 victory against Ohio in the championship game of the Mid-American Conference women's basketball tournament Saturday at Quicken Loans Arena.

With both teams on the NCAA Tournament bubble, the Bulls clinched their spot for the second straight year while the Bobcats will sweat out the selection show Monday hoping to earn their first spot since winning the MAC in 2015.

Buffalo knocked down 9 of 17 3-pointers before halftime, building a 43-28 lead at the break, and led by Summer Hemphill's MAC Tournament record 21-rebound performance, it finished with a 46-29 advantage on the boards. Ohio trimmed a 21-point second-half deficit... <Read More>





Northern Illinois' hot-shooting start carries it past Ohio



Bobcats bounced in first round of MAC tourney to finish 14-17 again



By Lonnie McMillan / Contributor


Monday, March 11, 2019

DeKALB, Ill. – Northern Illinois shot 62.1 percent in the first half – including 8 of 10 from 3-point range – to build a 16-point lead and then coast to a 80-61 victory against Ohio in the first round of the Mid-American Conference Tournament on Monday night at The Convocation Center.

The No. 7 seed Huskies (16-16) led 44-28 at halftime and advanced to Cleveland to face No. 2 seed Toledo in the quarterfinals.

Eugene German led Northern Illinois with 23 points and five rebounds, Dante Thorpe added 18 points, and Lacey James had 14 points and five rebounds.

"The game plan was to rely on getting Eugene German to pass and drive and have bodies in behind him," Ohio coach Saul Phillips said. "I didn't think we did a good enough job of making him... <Read More>





Carter helps rally Ohio past Miami in regular season finale



Bobcats hold RedHawks to 28.4 percent shooting



By Lonnie McMillan / Contributor


Friday, March 8, 2019

ATHENS – Ohio closed the game on a 19-6 run and closed out the regular season with a 66-57 victory against Miami on Friday night at The Convo.

Miami scored the game's first seven points, went up by as many as 12 points and led throughout most of the game until Ohio's strong finish.

Jason Carter nearly outscored the RedHawks by himself in the second half, finishing with 21 of his career-high 26 points after the break. Miami finished with just 25 points in the second half. Doug Taylor had 10 points and eight rebounds, and Jason Preston finished with 10 points and seven boards for Ohio (14-16, 6-12 Mid-American Conference).

"I thought it was a fitting way for the seniors to go out," Ohio Saul Phillips said. "It was kind of a grinding... <Read More>





No. 19 Buffalo holds off Ohio 82-79



Taylor has career-high 20 points for Bobcats



By Lonnie McMillan / Contributor


Tuesday, March 5, 2019

ATHENS – No. 19 Buffalo used a hot-shooting first half to build a lead and then held off Ohio late 82-79 on Tuesday night at The Convo.

The Bulls made 11 of 20 3-poitners in the first half to take a 41-35 lead at halftime. They game was not locked up until Gavin Block's three-quarters court shot at the buzzer missed wide off the backboard.

Doug Taylor had a career-high 20 points and six rebounds, while Teyvion Kirk had 17 points, five rebounds and five assists, and Jason Carter finished with 15 points and five rebounds.

"You only get so many cracks at a ranked team in the MAC," Ohio coach Saul Phillips. "We had a crack and made a loud out. A loud out."

Jeremy Harris had 20 points and six rebounds, and CJ Massinburg finished with 17 points... <Read More>





Bobcats blow out Zips at the JAR



Vander Plas scores 20 points to lead Ohio



By Lonnie McMillan / Contributor


Saturday, March 2, 2019

AKRON – In a complete turnaround from the earlier meeting, Ohio dominated Akron in a 73-49 rout Saturday at James A. Rhodes Arena.

The Bobcats led 39-19 at halftime and were more than doubling up the Zips near the midway point in the second half 59-29. The lead reached 31 at 66-35 with 8:39 remaining.

Ben Vander Plas had his second breakthrough performance, scoring 20 points on 6-of-10 3-point shooting, falling just shy of his career-high performance of 24 points two weeks ago against Central Michigan. Doug Taylor added 14 points, and Teyvion Kirk finished with 11 points.

"It felt really good," Ohio coach Saul Phillips said. "It also felt good to do it in a pretty convincing fashion where we took control early and stayed in control of it... <Read More>





Walker comes up big down stretch for Kent State



MAC leading scorer has 13 points in final 6 minutes of 78-73 Golden Flashes win



By Lonnie McMillan / Contributor


Tuesday, February 26, 2019

KENT – After struggling early, Mid-American Conference leading scorer Jaylin Walker caught fire late to help Kent State edge Ohio 78-73 on Tuesday at the MAC Center.

Walker scored 13 of his 23 points in the final six minutes as Kent State erased a four-point deficit. Jalen Avery also made a pair of 3-pointers down the stretch when the Golden Flashes were 5 of 6 from long range after starting 3 of 14.

It all started with a little luck as Walker banked in a 3-pointer to answer one by Connor Murrell that had given Ohio (12-15, 4-11 MAC) a 61-57 lead with 6:11 remaining. Avery followed with a trey to put Kent State in front, and after a triple by Jason Carter for the Bobcats, another one by Walker put the Golden Flashes (20-8, 9-6 MAC) back on... <Read More>





Bobcats knock Falcons out of 1st, snap losing streak



Ohio gets 92-87 overtime win against Bowling Green



By Lonnie McMillan / Contributor


Friday, February 22, 2019

ATHENS – Ohio snapped its six-game losing streak and knocked Bowling Green out of first place in the Mid-American Conference with a 92-87 victory Friday night at The Convo.

Teyvion Kirk's layup with a few seconds remaining forced overtime and his layup with 2:16 left in the extra session put the Bobcats up for good.

Jason Carter led Ohio (12-14, 4-10 Mid-American Conference) with 23 points and eight rebounds, while Kirk scored 17 points. Ben Vander Plas had 11 pounds and even rebounds, and Antonio Cowart Jr. connected on 3 of 5 shots from beyond the arc and scored 10 points despite foul trouble.

"We played like a team that wasn't hungry for a win, but starving for a win," Ohio coach Saul Phillips said. "Gutty effort. I thought we overcame... <Read More>





Hot-shooting No. 25 Buffalo blows out Ohio 114-67



Graves makes 7 3-pointers, scores career-high 26



By Lonnie McMillan / Contributor


Tuesday, February 19, 2019

BUFFALO – Jayvon Graces knocked down seven 3-pointers and scored a career-high 26 points as No. 25 Buffalo blew away Ohio 114-67 in a Mid-American Conference basketball game Tuesday night.

Graves was a perfect 6 of 6 in the first half, and Buffalo finished 19 of 33 from long range. The Bulls led 52-27 at halftime and then scored 62 points in the second half. They shot 56.9 percent overall, including 64.7 percent after halftime.

C.J. Massinburg finished with 23 points, Jennathan Williams had 13 points and eight rebounds, and Montrell McRae scored 11 points with seven boards. Jeremy Harris, Dontay Caruthers and Nick Perkins recorded 9 points apiece.

Jason Carter led the Bobcats with 16 points, while Doug Taylor had 14 points and Teyvion Kirk... <Read More>





Vander Plas' career game not enough for Ohio to overcome poor FT shooting



Freshman forward has 24 points, 13 rebounds, but Bobcats go 4 of 13 at line



By Lonnie McMillan / Contributor


Saturday, February 16, 2019

MOUNT PLEASANT, Mich. – Ben Vander Plas' career-high 24 points, 13 rebounds and four assists were not enough for Ohio to overcome a 4-of-13 free-throw shooting day as Ohio dropped an 87-80 decision to Central Michigan on Saturday at McGuirk Arena.

Conversely, the Chippewas went 28 of 35 from the foul line as all five starters scored in double figures to account for all but two of the team's points. Shawn Roundtree was 10 of 11 on free throws on his way to 22 points.

Teyvion Kirk and Jason Carter had 13 points each for the Bobcats, but they were a combined 1 for 6 at the foul line with 11 turnovers. Carter had 10 rebounds. Jason Preston added 11 points and four assists.

Carter's layup with 3:42 remaining got Ohio to within 75-72. Antonio... <Read More>





Bobcats can't take advantage of fast start



Eastern Michigan recovers after going down 12-0 early



By Lonnie McMillan / Contributor


Tuesday, February 12, 2019

ATHENS – Ohio's hot start and late push were not enough as it dropped a 66-57 decision to Eastern Michigan on Tuesday night at The Convo.

The Bobcats scored the game's first 12 points and closed on a 16-6 run but got outscored 60-29 in between, in large part due to its continued offensive struggles. They shot 41.8 percent in the game and just 25 percent on 3-pointers.

Jason Carter and Teyvion Kirk scored 18 points each as the only Ohio players in double figures. The rest of the team combined to go 8 of 27.

Elijah Minnie had 19 points, while James Thompson IV had 18 points and 15 rebounds for the Eagles (11-13, 5-6 Mid-American Conference).

Kirk had six of his points during Ohio's 12-0 run in the first six minutes of the game. Eastern... <Read More>





Miami answers Ohio's 2nd half run, wins by 20



Bobcats get within 6 after trailing by 20 at the break



By Lonnie McMillan / Contributor


Saturday, February 9, 2019

OXFORD – Down by 20 at halftime, Ohio made a run to get within six, but Miami answered and ran away with a 79-59 victory Saturday at Millet Hall.

After the RedHawks built a 47-27 halftime lead, the Bobcats began the second half strong, getting to within 53-47 with 13 minutes remaining. Miami, though, answered with a 9-0 run in the next minute and a half and had no trouble after that.

Teyvion Kirk led the Bobcats (11-11, 3-7 Mid-American Conference) with 18 points, six rebounds and five steals but also six turnovers, and Jason Carter had 16 points and six rebounds. The Bobcats struggled offensively again, shooting 35.6 percent (21 of 59) from the field and 52.4 percent (11 of 21) from the foul line.

"We had a few turnovers and a couple... <Read More>





Akron spoils Convo celebration with blowout of Ohio



Bobcats struggle on offense again



By Lonnie McMillan / Contributor


Saturday, February 2, 2019

ATHENS – Ohio made just one of its first 11 shots as Akron cruised to a 65-53 victory to spoil the Bobcats' celebration of the 50th anniversary of the Convo on Saturday.

Ohio scored just three points in the first eight minutes, and although it rallied to within three, Akron led by as many as 26 points in the second half.

Jason Carter had 18 points and 10 rebounds for Ohio but no one else was in double figures. The rest of the Bobcats (11-10, 3-6 Mid-American Conference) combined to shoot 13 of 39 (33.3 percent) from the field.

"Tough night for us again offensively," Ohio coach Saul Phillips said. "We need more point production out of more people."

Jimond Ivey had 19 points and nine rebounds, Daniel Utomi scored 16 points, and Loren... <Read More>





Bobcats go cold in 2nd half of loss to Huskies



Northern Illinois goes on late 10-1 run to take win



By Lonnie McMillan / Contributor


Tuesday, January 29, 2019

DeKALB, Ill. – Ohio led with seven minutes to go but Northern Illinois closed strong to take a 71-60 victory Tuesday night at The Convocation Center in DeKalb.

With the Huskies trailing 50-49, Dante Thorpe's 3-pointer with 6:52 remaining gave his team the lead for good by sparking a 10-1 run.

Jason Carter led the Bobcats (11-9, 3-5 Mid-American Conference) with 15 points but he did not score only took one shot in the final 11 minutes. Teyvion Kirk finished with 10 points.

Thrope went 4 for 4 from long range and scored 20 points for Northern Illinois (12-9, 5-3 MAC). Eugene German had 15 points and six assists, and Levi Bradley finished with 14 points.

Northern Illinois built a 19-12 lead early in the game, but Ohio responded to tie the... <Read More>





Block's 3-pointer gives Ohio win over Ball State



Bobcats sweep season series with Cardinals



By Lonnie McMillan / Contributor


Saturday, January 26, 2019

ATHENS - Gavin Block knocked down the go-ahead 3-pointer with 39 seconds remaining as Ohio topped Ball State 78-74 on Saturday at The Convo.

The Bobcats (11-8, 3-4 Mid-American Conference) held the Cardinals (11-9, 2-5 MAC) scoreless for the final two and a half minutes and won their second straight game. Jason Carter led four Ohio players in double figures with 16 points, while Block finished with 15. Antonio Cowart Jr. scored 11 points, and Jason Preston tallied 10 points.

"That was just a really good college basketball game with two pretty good teams trading blows," Ohio coach Saul Phillips said. "We beat them in Muncie; they clearly did not have their best night and that had something to do with us winning. Tonight, I thought they... <Read More>





Gollon lost for year with injury but helps Bobcats beat Broncos



Ohio connects on 10 3-pointers in 81-76 victory



By Lonnie McMillan / Contributor


Tuesday, January 22, 2019

ATHENS – Ohio found its outside touch and a win but lost one of the key players who helped it find them.

James Gollon knocked down three 3-pointers and scored 13 points in the first half but tore his Achilles' tendon just before halftime in Ohio's 81-76 victory against Western Michigan on Tuesday night at The Convo.

Gollon was a huge spark off the bench in just eight minutes of play before the injury, which will cause him to miss the rest of the season. He was 3 of 4 from long range and added four free throws. His performance helped the offensive struggling Bobcats to go 10 of 23 from long range. Gavin Block was the other catalyst, going 5 of 9 on 3-pointers and scoring 16 points.

"Twenty-eight field goals and 22 assists, that's the... <Read More>





Rockets start fast, roll past Bobcats 75-52



Ohio has another poor offensive game in loss



By Lonnie McMillan / Contributor


Friday, January 18, 2019

TOLEDO - Ohio's offensive struggles continued in a 75-52 loss to Toledo on Friday night at Savage Arena.

The Bobcats shot just 32.2 percent in the game despite decent success from the outside. Ohio was 9 of 27 (33.3 percent) on 3-pointers but just 10 of 32 (31.3 percent) inside the arc.

Gavin Block was the only Ohio player in double figures, finishing with 12 points. Top scorers Jason Carter (8 points) and Teyvion Kirk (7 points) combined to go 6 of 25 from the field.

Luke Knapke scored all 16 of his points in the first half and added nine rebounds for Toledo (15-3, 3-2 Mid-American Conference). Marreon Jackson and Jaelan Sanford each had 14 points, and Nate Navigato scored 10 points.

The Rockets jumped out to a 30-7 lead in the first 11... <Read More>





Offensive woes sink Bobcats again



Ohio scores just 11 points in final 12 minutes in loss to Kent State



By Lonnie McMillan / Contributor


Tuesday, January 15, 2019

ATHENS – Ohio erased one deficit but could not come back from a second one in a 66-52 loss to Kent State on Tuesday night at The Convo.

The Bobcats trailed 37-26 at halftime, came back to tie the score eight minutes into the second half but had no answer for the Golden Flashes' run that followed. Kent State scored nine straight points, and Ohio got no closer than six after that.

Jaylin Walker led the Golden Flashes (13-4, 2-2 Mid-American Conference) with 21 points, while Jalen Avery scored 15 points. Philip Wittington and Antonio Williams scored 10 points each.

Ohio (9-7, 1-3 MAC) shot just 31.7 percent in the game and was led by Jason Carter and Teyvion Kirk with 11 points each. Carter added 13 rebounds. Kirk had seven rebounds and four... <Read More>





Ohio defense shuts down Ball State in bounce back win



Bobcats build big halftime lead, cruise past Cardinals 70-52



By Lonnie McMillan / Contributor


Saturday, January 12, 2019

MUNCIE, Ind. – Ohio scored the first 10 points and shut down one of the Mid-American Conference's best offenses, picking up its first league win in dominating fashion on the road, 70-52 over ball State on Saturday at Worthen Arena.

The Cardinals shot below 40 percent for the first time this season, finishing at just 35.4 percent, including only 27.3 percent in the first half as the Bobcats ran out to a 39-18 lead at the break. Ball State came in averaging 81.9 points per game.

Teyvion Kirk scored 19 points and added nine rebounds and three steals, Jason Carter also was just shy of a double-double with 13 points and nine boards, and Doug Taylor had 11 points – including a highlight alley-oop dunk – and seven rebounds for Ohio (9-6, 1-2... <Read More>





Bowling Green's big 2nd half too much for Ohio



Falcons pull away in final 9 minutes for 82-63 win



By Lonnie McMillan / Contributor


Tuesday, January 8, 2019

BOWLING GREEN - Bowling Green dominated the final nine minutes and ran away with an 82-63 victory against Ohio on Tuesday night at the Stroh Center.

Leading just 55-52, the Falcons outscored the Bobcats 27-11 the rest of the way, beginning with an 11-0 run.

Jason Carter's hot shooting from the outside was not nearly enough for Ohio. He was 5 for 7 from long range and scored 22 points. Teyvion Kirk had 17 points and just two turnovers.

It was no match for the Falcons, who shot 53.4 percent in the game, including 64.3 percent in the second half. Justin Turner led five Bowling Green players in double figures with 20 points.

"They got a little loose on us defensively in the driving lines," Ohio coach Saul Phillips said. "They did the same... <Read More>





Poor free-throw shooting costs Ohio in loss to Northern Illinois



Bobcats go just 11 of 25 at foul line



By Lonnie McMillan / Contributor


Saturday, January 5, 2019

ATHENS – Ohio made just 11 of 25 free throws and dropped its Mid-American Conference opener to Northern Illinois 72-66 on Saturday at The Convo.

Ben Vander Plas connected on a 3-pointer with 8 seconds left but he missed on a free throw chance for a go-ahead four-point play, and Northern Illinois prevailed in overtime.

Teyvion Kirk's putback of his own miss tied the game at 66 with 1:28 left in the extra period before Lacey James made two free throws to put the Huskies up for good. Northern Illinois (8-6, 1-0 MAC) made four more free throws after that and finished 13 of 17 at the line, snapping an 11-game MAC road losing streak.

Kirk led the Bobcats (8-5, 0-1 MAC) with 22 points and nine rebounds but also had seven turnovers. Antonio Cowart... <Read More>





Carter's putback gives Ohio 68-66 win over FIU



Bobcats scored final five points after giving up 12-point lead



By Lonnie McMillan / Contributor


Sunday, December 30, 2018

ATHENS – Jason Carter put back a Teyvion Kirk air ball with 2.3 seconds left to lift Ohio past Florida International 68-66 on Sunday at The Convo.

Kirk's step-back jumper from the top of the key was short and wide left of the rim. It was deflected to the right side of the basket to Carter, who put it up and in. After two times, FIU then fired a long air ball 3-pointer at the buzzer.

"I crashed and I saw that Doug had his guy pinned," Carter said. "I knew one of us was going to get a hand on it. Doug ended up getting a hand on it and it bounced back to where I was and I just grabbed it and went up with it. That happens more often than not, but it just happened to work on the last play of this game."

Carter finished with a game-high 19... <Read More>





Purdue's big runs overwhelm Ohio



Edwards scores 30 in Boilermakers' 95-67 win



By Lonnie McMillan / Contributor


Thursday, December 20, 2018

WEST LAFAYETTE, Ind. – Ohio withstood one big run by Purdue to stay in the game but could not weather a second as the Boilermakers ran away with a 95-67 victory against the Bobcats on Thursday at Mackey Arena.

Purdue (7-5) opened up a 34-13 lead with 6:43 left in the first half, but Ohio (7-4) responded to cut its deficit to 43-34 less than five minutes later and trailed 49-39 in the opening minute of the second half. The Boilermakers, though, put away the Bobcats with a 15-2 run and led by as many as 31 points.

Tevyion Kirk and Ben Vander Plas had 15 points each to lead the Bobcats. Connor Murrell had his best game for Ohio, scoring 9 points, while Gavin Block had 8 points. Jason Carter was limited to 4 points and three rebounds.

Carsen... <Read More>





Kirk's banked-in 3-pointer helps Ohio avoid collapse against Detroit



Titans take brief lead after trailing by 19 in 2nd half



By Lonnie McMillan / Contributor


Saturday, December 15, 2018

DETROIT – Teyvion Kirk's banked-in 3-pointer with 46 seconds left helped Ohio survive against Detroit Mercy 63-61 on Saturday at Calihan Hall.

The Bobcats led 52-33 with 12:21 remaining after a Ben Vander Plas 3-pointer but the Titans rallied to take the lead late. They had a chance to win at the buzzer but Harrison Curry's 3-point try at the buzzer was off the mark.

Antoine Davis hit a jumper with 1:14 left to give Detroit its first lead since early in the first half, 61-60, but Kirk's 3-pointer answered and put Ohio up by two. Tra'Quan Knight missed two foul shots with 32 seconds to go, and Kirk missed two free throws a few seconds later.

Detroit (3-8) opted to hold for the last shot, likely looking for Davis, but Ohio (7-3) was able to... <Read More>





Quick start helps Bobcats top Highlanders



Carter scores 19 points, Taylor has 16 rebounds



By Lonnie McMillan / Contributor


Saturday, December 8, 2018

ATHENS – Jason Carter scored 19 points and Doug Taylor had a career-high 16 rebounds as Ohio topped Radford 78-69 on Saturday at The Convo.

Teyvion Kirk added 17 points and six rebounds, and Ben Vander Plas had 14 points and five rebounds off the bench for the Bobcats (6-3).

Carlik Jones and Caleb Tanner had 16 points each, while Travis Fields Jr. scored 14 points for the Highlanders (6-3).

Ohio jumped out to a 10-2 lead and increased its lead to 23-8 on a Vander Plas 3-pointer with 8:54 left in the first half. Radford closed the gap to as close as 29-26 on a Tanner 3-pointer at the 2:55 mark and trailed 32-26 at the half.

Radford cut its deficit to 48-45 by a Jones jumper midway through the second half, but Carter hit two free throws and... <Read More>





Xavier pulls away from Ohio with 17-1 run in final 6 minutes



Bobcats miss final 8 shots from the field



By Lonnie McMillan / Contributor


Wednesday, December 5, 2018

CINCINNATI – Xavier closed the game on a 17-1 run to pull away for an 82-61 victory against Ohio on Wednesday evening at the Cintas Center.

The Bobcats (5-3) trailed just 65-60 on a Gavin Block layup with 6:16 remaining but did not make another field goal in the game. They missed their final eight shots from the floor and made just 1 of 4 free throws with one turnover during that span.

Jason Carter led Ohio with 17 points, while Teyvion Kirk scored 11 points and added six rebounds and four assists. Doug Taylor and Jason Preston each had 9 points.

Paul Scruggs paced the Musketeers (6-3) with 21 points, eight assists, five rebounds and four steals. Naji Marshall had 17 points, seven rebounds and four assists, and Tyrique Jones had 15... <Read More>





Block's sharp shooting helps Bobcats roll past Herd



Ohio breaks out of shooting slump in 101-84 victory



By Lonnie McMillan / Contributor


Saturday, December 1, 2018

ATHENS – Jason Carter scored 25 points for the second time in three games, and Ohio won its third straight game with a runaway 101-84 victory against rival Marshall on Saturday at The Convo.

Carter added 12 rebounds for the Bobcats (5-2). Gavin Block and Ben Vander Plas each had 18 points off the bench, while Teyvion Kirk finished with 17 points, eight rebounds, five assists and three steals.

Ohio led 48-31 at halftime, and Marshall got only as close as 11 points in the second half. Jon Elmore had 26 points and C.J. Burks 22 for the Thundering Herd (5-2).

Led by Block, the Bobcats had their best shooting game of the season from beyond the arc, going 9 of 17 (52.9 percent) and finished at 51.4 percent overall while also going 20 of 28 (71.4... <Read More>





Ohio pulls away for 89-65 win over Iona



Vander Plas, Block have big games off the bench



By Lonnie McMillan / Contributor


Tuesday, November 27, 2018

ATHENS – Ohio had its best offensive game since its opener and ran away from Iona in the second half of an 89-65 victory Tuesday night at The Convo.

Jason Carter led the way with 20 points and six rebounds, Teyvion Kirk had 18 points, seven rebounds and five assists, and Ben Vander Plas had a career game off the bench with 18 points and 11 rebounds. Doug Taylor also had a double-double with 12 points and 11 rebounds.

"The focus we had in terms of playing to our strengths tonight offensively really showed," Ohio coach Saul Phillips said, "Twenty-three assists and we had three different guys with five assists, and they were really packing it in for a while. Ironically, this is this first team this season that's done that. But, we were... <Read More>





Kirk, Carter have double-doubles to help Ohio win in OT



Austin Peay rallies from 18 down but Ohio scores final 8 points



By Lonnie McMillan / Contributor


Saturday, November 24, 2018

ATHENS – Austin Peay rallied from 18 points down to force overtime, but it was Ohio that had the final comeback by scoring the last eight points to take an 85-82 victory Saturday at The Convo.

The Governors slowly worked their way back after falling behind 36-18 with 8:39 left in the first half and got to overtime on a Dayton Gumm basket in the final seconds of regulation. Then with Austin Peay up 82-77 in overtime, Ohio did not give up any points over the final 3:40.

Ohio (3-2) scored all of its overtime points in the final 1:43, beginning with a pair of Teyvion Kirk free throws. Jason Carter's bucket on an assist by Antonio Cowart Jr. got the Bobcats to within one with 1:07 to go, and then Gavin Block got a defender in the air to draw a... <Read More>





Bobcats struggle on offense again in loss to Loyola Marymount



Ohio shoots 31.9 percent in 2 games in Jamaica



By Lonnie McMillan / Contributor


Sunday, November 18, 2018

MONTEGO BAY, Jamaica – Ohio's cold shooting continued in a 65-56 loss to Loyola Marymount on Sunday in the Jersey Mike's Jamaica Classic at the Convention Centre.

The Bobcats shot just 33.9 percent from the field, including 16.7 percent (4 of 24) from 3-point range.

Loyola Marymount (5-0) used a 17-4 run midway through the second half to pull away and held on after Ohio (2-2) got as close as five in the final seconds.

Jason Carter led the Bobcats with 18 points, while Teyvion Kirk had 11 points. Ben Vander Plas scored 10 points off the bench.

James Batemon led the Lions with 16 points, followed by 12 points from Mattias Markusson and 10 from Cameron Allen.

After trailing 27-24 at halftime, Ohio tied the game at 32 on a pair of Vander Plas... <Read More>





Cold-shooting Bobcats routed by Bulls 73-46



Ohio shoots below 30 percent, commits 20 turnovers



By Lonnie McMillan / Contributor


Friday, November 16, 2018

MONTEGO BAY, Jamaica – South Florida closed the first half on a 26-3 run and blew out Ohio, 73-46, on Friday in the Jersey Mike's Jamaica Classic at the Convention Centre.

Ohio led 12-7 after a Teyvion Kirk steal and layup with 11:32 left in the first half but found itself trailing 33-15 at halftime, not making another shot until a Ben Vander Plas layup with three minutes left in the half.

Kirk led the Bobcats (2-1) with 13 points but he also had eight of the team's 20 turnovers against the bigger Bulls (3-0). Those miscues, coupled with 29.1 percent shooting, including just a 2-for-25 effort from long range, made for a terrible offensive day.

Antonio Cowart Jr. reached double figures with 10 points, but with he and Kirk excluded, Ohio was... <Read More>





Carter leads Ohio's strong 2nd half in win



Bobcats knock off Camels 81-73



By Lonnie McMillan / Contributor


Monday, November 12, 2018

ATHENS – Jason Carter nearly scored his career high with 24 points as Ohio finished strong to beat Campbell, 81-73, on Monday night at The Convo.

Doug Taylor had a double-double of 14 points and 10 rebounds, while Teyvion Kirk contributed 14 points, seven rebounds and five assists, and Ben Vander Plas also had 14 points off the bench. Jason Preston scored 12 points.

The Bobcats (2-0) trailed 41-35 at halftime and the Camels held the lead until Gavin Block's 3-pointer with 12:50 remaining moved Ohio in front 49-46. Doug Taylor's dunk gave the Bobcats their biggest lead, 71-60, with 1:42 remaining, though Campbell made it interesting down the stretch, missing a 3-pointer while down six with about 15 seconds to go.

Chris Clemons led the... <Read More>





Balanced Ohio pulls away from Wilberforce in opener



Carter, Kirk scored 17; Carter adds 16 points, 13 rebounds



By Lonnie McMillan / Contributor


Wednesday, November 7, 2018

ATHENS – Jason Carter and Teyvion Kirk each scored 17 points, while Ben Vander Plas added 16 points as Ohio rolled to a 97-61 victory against NAIA Wilberforce in its basketball season opener Wednesday night at The Convo.

After struggling in Ohio's exhibition victory against Rio Grande, Jason Preston scored 10 points with five rebounds and three steals, while Antonio Cowart Jr. had a complete game with nine points, five assists and four rebounds. Carter added 13 rebounds and four assists, and Doug Taylor grabbed 11 rebounds with six points and four blocks.

The Bobcats led 48-29 at halftime and outscored the Bullodgs 49-32 in the second half.

Guards Jordan Dartis and James Gollon missed the game with injuries and both are expected to miss... <Read More>





Bobcats roll past Red Storm in exhibition win



Kirk scores 20, Carter adds 18



By Lonnie McMillan / Contributor


Saturday, November 3, 2018

ATHENS – Teyvion Kirk scored 20 points and Jason Carter added 18 as Ohio cruised to a 93-52 victory against Rio Grande in an exhibition game Saturday at The Convo.

The Bobcats played most of last season without Carter and all of it without Ben Vander Plas during his true freshman season. He scored 14 points off the bench. Doug Taylor and junior college transfer Antonio Cowart. Jr. had 10 points each.

With Jordan Dartis and James Gollon missing the game because of injuries, the starters were Carter and Taylor at forward and Kirk, Cowart Jr. and freshman Jason Preston at guard. Preston went 0 for 5 and scored one point with a team-leading four assists.

Gavin Block had six points in just 10 minutes off the bench. Freshmen Nate Springs and... <Read More>





Ohio season ends with MAC first-round loss to Miami



Bobcats unable to recover from bad 1st half



By Lonnie McMillan / Contributor


Monday, March 5, 2018

OXFORD – Miami used a strong defensive first half to build a lead to carry it to a 68-55 victory against Ohio, snapping its seven-game losing streak to the Bobcats with a win in the first round of the Mid-American Conference Tournament.

The No. 10 seed Bobcats (14-17) scored only 18 points in the first half, shooting just 24.2 percent and falling behind by 15 points at the break. They only got as close as six in the second half.

Seeded seventh, Miami (16-16) advances to the MAC Tournament quarterfinals to take on No. 2 Toledo.

In his final game for Ohio, Mike Laster scored 16 points. Doug Taylor had 13 points, James Gollon finished with 12 points, and Teyvion Kirk scored 11 points.

Darrian Ringo led Miami with 21 points, while Nike Sibande... <Read More>





Bobcats continue winning streak against RedHawks



Laster, Dartis lead Ohio to 75-66 win



By Lonnie McMillan / Contributor


Friday, March 2, 2018

OXFORD – Ohio won for the fourth time in its last five games and won for the seventh straight time against rival Miami with a 75-66 victory Friday night at Millett Hall.

Mike Laster scored 22 points, while Jordan Dartis had 21 points. Doug Taylor added 10 points and nine rebounds for the Bobcats (14-16, 7-11 Mid-American Conference).

"Us as a team, we have one goal, and that's to win a MAC Championship, so we're taking it one game at a time," Laster said. "Just taking it possession by possession and making sure we get the right shots. Just doing the things we got to do. I mean, I'm not even getting into a losing mindset. I'm trying to do everything I can do to help us win."

Nike Sibande paced the RedHawks (15-16, 8-10 MAC) with 23 points... <Read More>





Ohio puts five in double figures in win over BG



Laster finishes with 16 points, 7 assists



By Lonnie McMillan / Contributor


Tuesday, February 27, 2018

ATHENS – Ohio closed out its home schedule with a 75-59 victory against Bowling Green on Tuesday night at The Convo.

The Bobcats (13-16, 6-11 Mid-American Conference) had a balanced offensive attack and limited the falcons to 39.3 percent shooting. Teyvion Kirk and Mike Laster both scored 16 points, Doug Taylor had 14 points, Jordan Dartis finished with 11 points, and James Gollon tallied 10 points.

"It's a pretty deep moment," Laster said. "It got to me a little bit; I'll say that."

Bowling Green (16-14, 7-10 MAC) only put two players in double figures: Demajeo Wiggins with 18 points and Justin Turner with 14 points. No one else scored more than 6.

Down 8-6, Ohio took the lead for good with a 7-0 run. Another 7-0 run extended the... <Read More>





Bobcats can't slow down 1st-place Bulls



Buffalo pulls away for 108-82 victory



By Lonnie McMillan / Contributor


Saturday, February 24, 2018

BUFFALO, N.Y. – For 10 minutes, a hot-shooting offense helped Ohio play with Buffalo, but while the Bobcats cooled off, the first-place Bulls never did on their way to a 108-82 victory Saturday at Alumni Arena.

A bucket by Doug Taylor gave Ohio a 26-21 lead with just under 10 minutes remaining in the first half, but Buffalo took over from there, holding an 87-56 advantage the rest of the game. Buffalo shot 52.7 percent for the game and took advantage of 30 free-throw attempts by making 22.

"If you're not getting stops, your margin for error is razor thin," Ohio coach Saul Phillips said.

Buffalo (21-8, 13-3 Mid-American Conference) showed off its depth by putting six players in double figures, with its two leading scorers coming off the... <Read More>





Balanced Bobcats beat Flashes for 2nd straight win



Ohio never trails against Kent State



By Lonnie McMillan / Contributor


Tuesday, February 20, 2018

ATHENS – Ohio had six players in double figures and never trailed while wining consecutive Mid-American Conference games for the first time this season with an 88-76 victory against Kent State on Tuesday night at The Convo.

Jordan Dartis paced the Bobcats with 20 points, while Teyvion Kirk had 17 points. Kevin Mickle scored 13 points with six rebounds, James Gollon had 13 points and seven rebounds, Mike Laster scored 11 points, and Doug Taylor finished with 10 points.

"We've worked as hard as we can at offense," Ohio coach Saul Phillips said. "We've allocated a lot of practice to that. I think the biggest thing you're seeing is a better understand of how to run a team out of a freshman point guard. And boy, is it starting to look fun out... <Read More>





Ohio prevails in overtime against Miami



Dartis' play late help Bobcats win



By Lonnie McMillan / Contributor


Saturday, February 17, 2018

ATHENS – Jordan Dartis scored following an offensive rebound with 49 seconds left to put Ohio on top, and the Bobcats knocked off rival Miami, 92-87, in overtime on Saturday at The Convo.

After a Miami turnover, Dartis made a pair of free throws, and Bam Bowman missed a 3-pointer with 8 seconds to go. Teyvion Kirk's free throws then sealed the victory.

Dartis led the way with 23 points and six rebounds, Kirk finished with 18 points, seven rebounds and five assists, and Gavin Block came off the bench to score 16 points.

Nike Sibande led the RedHawks with 22 points and 10 rebounds, while Darrian Ringo had 16 points and nine assists. Dalonte Brown also scored 16 points.

After Miami erased a 15-point second-half Ohio lead with Sibande's free... <Read More>





Toledo uses big start to beat Ohio



Rockets score first 15 points, hold on in 2nd half



By Lonnie McMillan / Contributor


Tuesday, February 13, 2018

TOLEDO – Ohio showed much better than the first time around against Toledo but a second-half comeback came up short in an 82-74 loss Tuesday night at Savage Arena.

The Bobcats were blown out less than a month ago in their worst Mid-American Conference home loss in program history with a 91-57 loss to the Rockets.

This game seemed to have the same trajectory for a while, with Toledo (19-7, 11-2 MAC) scoring the first 15 points and taking a 37-19 lead with less than five minutes left in the second half, but Ohio (10-15, 3-10 MAC) battled back to as close as six in the second half.

After scoring just 8 points in the last three games, Kevin Mickle had 24 points with six rebounds, while Teyvion Kirk posted a double-double of 21 points and 10... <Read More>





Turnovers cost Bobcats in 69-60 loss to Broncos



Western Michigan pulls away in final 5 minutes



By Lonnie McMillan / Contributor


Saturday, February 10, 2018

KALAMAZOO, Mich. – Twenty turnovers were the undoing of Ohio in a 69-60 loss Saturday at Western Michigan.

The Bobcats outshot the Broncos but finished with 13 less field goal and 12 less free throw tries because of the turnover disparity and offensive rebounding. Western Michigan committed only nine turnovers and had 14 offensive rebounds to Ohio's six.

Teyvion Kirk led the Bobcats (10-14, 3-9 Mid-American Conference) with 14 points but also had six turnovers. Gavin Block had 13 points and four turnovers. Jordan Dartis scored 13 points, while Mike Laster had 12 points.

"Second half, we started moving the ball a little bit better," Ohio coach Saul Phillips said. "We started getting basket cuts. We shot 53.6 percent from the field. But... <Read More>





Dartis lights up Akron with 38 points on 10 3-pointers



Ohio scores 56 points in 1st-half of season-best offensive effort



By Lonnie McMillan / Contributor


Tuesday, February 6, 2018

ATHENS – Jordan Dartis returned from injury in a big way Tuesday night. The junior guard knocked down 10 3-pointers on his way to a career-high 38 points as Ohio ended its losing streak by blowing out former coach John Groce and Akron, 99-75, at The Convo.

Dartis, who missed Saturday's overtime loss to Central Michigan because of a nagging hip injury, hit six 3-pointers and scored 26 of his points in the first half as the Bobcats jumped out to a 56-34 lead.

Gavin Block scored 14 points with five rebounds and four assists, and Teyvion Kirk and James Gollon both finished with 13 points. Mike Laster reached double figures with 10 points in Ohio's highest scoring game of the season.

Dartis was 10 of 15 from long range and 13 of 20 from the... <Read More>





DiLeo's FTs in final second of double OT makes Chippewas a winner



Bobcats shoot poorly from foul line, give up late double-digit lead



By Lonnie McMillan / Contributor


Saturday, February 3, 2018

ATHENS – David DiLeo knocked down three free throws with .9 seconds left to give Central Michigan a 101-98 double-overtime victory against Ohio on Saturday at The Convo.

Mike Laster tied the game on a drive to the hoop with 15 seconds left, but his free throw that could have given Ohio the lead was off the mark. DiLeo used a pump fake to get freshman AJ Gareri in the air and then drew contact in the final second.

"Should've never got to overtime," Ohio coach Saul Phillips said. "Thought we did everything we needed to execute offensively. We weren't able to finish off possessions and make free-throws. Offensively, that's the best we've looked in some time. Fifty-one percent from the field. We hit 36 field goals; 24 were off of assists... <Read More>





Injury-plagued Bobcats fall to Falcons, 66-50



Ohio shoots just 20.7 percent in 1st half



By Lonnie McMillan / Contributor


Tuesday, January 30, 2018

BOWLING GREEN – Injury-riddled Ohio shot just 32.8 percent, including 20.7 percent in the first half, as Bowling Green rolled to a 66-50 victory Tuesday night at the Stroh Center.

The Falcons (13-9, 4-5 Mid-American Conference) ran out to a 41-19 halftime lead and coasted the rest of the way. Demajeo Wiggins led Bowling Green with 18 points and 11 rebounds, while Antwon Lillard had 13 points and eight boards.

Teyvion Kirk led the Bobcats (9-12, 2-7 MAC) with 20 points and seven rebounds. No other Ohio players reached double figures. Gavin Block and James Gollon both scored 8 points.

"We had one assist in the first half," Ohio coach Saul Phillips said. "We had three assists on the game. We worked on a bunch of things in practice, and none... <Read More>





Bobcats hang tough but fall short against Bulls



MAC leaders hold advantage from start to finish



By Lonnie McMillan / Contributor


Friday, January 26, 2018

ATHENS – Unbeaten in the Mid-American Conference, Buffalo led from start to finish in a 73-66 victory against Ohio on Friday evening at The Convo.

Nick Perkins had 20 points and seven rebounds, and Jeremy Harris finished with 17 points and 10 boards. CJ Massinburg tallied 11 points and eight rebounds, and Ikenna Smart had 10 points and 14 rebounds as the Bulls (16-5, 8-0 MAC) had a 51-38 advantage on the boards.

Teyvion Kirk led the Bobcats (9-11, 2-6 MAC) with 18 points and 10 rebounds. Mike Laster, Jordan Dartis and Kevin Mickle had 11 points apiece.

"In wins, losses, everything in between, what I'm looking for is progress and, certainly, some progress was made tonight," Ohio coach Saul Phillips said. "I don't want to be part of a... <Read More>





Akron holds on after building big early lead



Bobcats get within 1 point late but come up short



By Lonnie McMillan / Contributor


Tuesday, January 23, 2018

AKRON – Akron built a 14-point first-half lead, never trailed and held on to beat Ohio, 71-68, on Tuesday night at James R. Rhodes Arena.

The Bobcats trailed 25-11 with 8:46 remaining in the first half, tied the game three times in the second half and got back within a point after then falling behind by nine with three minutes to go.

Gavin Block led Ohio (9-10, 2-5 Mid-American Conference) with 18 points and seven rebounds, while Teyvion Kirk had 16 points and six assists. Doug Taylor contributed 11 points, six rebounds and four blocks.

Jimond Ivey paced the Zips (10-9, 3-4 MAC) with 17 points, five rebounds and four assists. Malcon Duvivier scored 16 points, Daniel Utomi had 13 points and eight rebounds, and Mark Kostelac scored 10 points... <Read More>





Dartis' big 2nd half leads Ohio past Eastern Michigan



Junior guard scores 21 after halftime, ties career high with 7 3-pointers



By Lonnie McMillan / Contributor


Saturday, January 20, 2018

YPSILANTI, Mich. – Jordan Dartis matched a career-high with seven 3-pointers while scoring 24 points to help Ohio snap its three-game losing streak with a 72-66 victory against Eastern Michigan on Saturday at The Convocation Center in Ypsilanti, Michigan.

Dartis only missed three times from long range and was 6 of 8 on 3-pointers in the second half alone, scoring all but three of his points after the break. Mike Laster scored 16 points, and Teyvion Kirk had 12 points for Ohio, which picked up its first road win this season.

James Thompson IV had 21 points and 14 rebounds to lead the Eagles (11-8, 2-4 Mid-American Conference). Ty Groce had 15 points, Paul Jackson scored 12 points, and Tim Bond had 11 points but fouled out.

Dartis' huge... <Read More>





Hot-shooting Rockets blow out Bobcats, 91-57



Toledo makes 13 of 22 3-pointers; Bobcats go just 3 of 15



By Lonnie McMillan / Contributor


Tuesday, January 16, 2018

ATHENS – Toledo hit 13 of 22 3-pointers and blew out Ohio, 91-57, on Tuesday night at The Convo.

By comparison, the Bobcats were just 3 of 15 from long range and shot just 34.9 percent overall. The Rockets raised their season 3-point percentage to 41.7, eighth-best in the country.

Tre-Shaun Fletcher hit both of his 3-point tries and led the Rockets (12-6, 4-1 Mid-American Conference) with 18 points, while Nate Navigato was 4 of 5 from long range and scored 16 points and Jaelan Sanford made 2 of 5 3-pointers and scored 16 points. Willie Jackson had 14 points and eight rebounds in just 14 minutes off the bench.

Doug Taylor paced the Bobcats (8-9, 1-4 MAC) with a career-high 15 points, five rebounds and five blocks, and Teyvion Kirk scored 10... <Read More>





De La Rosa's late basket helps Kent State hold off Ohio



Bobcats rally from 12 down in 2nd half but fall short



By Lonnie McMillan / Contributor


Friday, January 12, 2018

KENT – Adonis De La Rosa's basket with 21 seconds left helped Kent State survive after Ohio rallied from 12 down in the second half as the Golden Flashes took a 70-69 victory Friday night at the MAC Center.

Mike Laster missed a mid-range fade-away jumper on Ohio's ensuing possession, and the Bobcats did not get the ball back after that. Kevin Zabo got the rebound and was fouled. After missing the first, he intentionally missed the second, and Kent State tracked down the rebound as time expired.

Zabo scored a game- and career-high 24 points to lead the Golden Flashes (8-9, 2-2 Mid-American Conference). Jaylin Walker added 15 points. De La Rosa, who scored the go-ahead basket on a hook shot as defender Doug Taylor fell down, finished with 8... <Read More>





Ball State rallies past Ohio, 75-68



Bobcats go cold in 2nd half



By Lonnie McMillan / Contributor


Tuesday, January 9, 2018

ATHENS – Ball state rallied from an early second-half deficit to defeat Ohio, 75-68, on Tuesday night at The Convo.

The Bobcats led by eight points in the first few minutes of the second half, but the Cardinals took control after.

Teyvion Kirk led Ohio (8-7, 1-2 Mid-American Conference) with 17 points, while Mike Laster and Jordan Dartis had 13 points each. Kevin Mickle had 10 points and six rebounds off the bench.

Trey Moses posted a double-double of 16 points and 11 rebounds, and Tayler Persons also scored 16 points for the Cardinals (11-5, 2-1 MAC). Kyle Mallers tallied 14 points, and Jeremie Tyler had 13 points.

After taking a 31-29 lead at halftime on a James Gollon 3-pointer, Ohio had a strong start to the second half, beginning with... <Read More>





Laster's 31 points lead Ohio to win over Northern Illinois



Bobcats run out to 14-2 lead and never give it up



By Lonnie McMillan / Contributor


Saturday, January 6, 2018

ATHENS – Mike Laster scored a career-high 31 points to lead Ohio to a 78-68 victory against Northern Illinois on Saturday at The Convo.

Teyvion Kirk added 16 points for the Bobcats, who ran out to a 14-2 lead to start the game and did not let the Huskies get closer than six points the rest of the way.

Laster finished 10 of 12 from the field, including 5 of 6 from 3-point range, and made 6 of 7 free throws. He added four rebounds and two assists.

Gavin Block had 9 points, and Jordan Dartis and Kevin Mickle each had 8 points.

Dante Thorpe and Eugene German each scored 15 points to lead Northern Illinois (8-7, 1-1 Mid-American Conference). Levi Bradley had 14 points, and Justin Thomas had 12 points.

Laster opened scoring with a layup and... <Read More>





Chippewas blow out Bobcats in 2nd half of MAC opener



Ohio shoots just 26.7 percent after halftime in 75-50 loss



By Lonnie McMillan / Contributor


Tuesday, January 2, 2018

MOUNT PLEASANT, Mich. – Central Michigan scored the first 15 points of the second half and ran away with a 75-50 victory against Ohio to open Mid-American Conference play Tuesday night at McGuirk Arena.

The Chippewas (12-2, 1-0 MAC) quickly turned a six-point halftime lead into a 21-point advantage that grew to as big as 28 points.

Mike Laster led the Bobcats (7-6, 0-1 MAC) with 19 points, while Teyvion Kirk had 13 points and a team-leading seven rebounds. No one else scored more than 5 points as Ohio shot just 35.7 percent, including 26.7 percent in the second half. The Bobcats made just 3 of 20 3-pointers.

David DiLeo led Central Michigan with 22 points, while Cecil Williams had 15 points and nine rebounds. Shawn Roundtree scored 13... <Read More>





Bobcats hold off Racers, 65-58



Kirk has double-double with 14 points, 14 rebounds



By Lonnie McMillan / Contributor


Friday, December 29, 2017

ATHENS – Short-handed Ohio withstood a late Northwestern Ohio rally to close non-conference play with a 65-58 victory Friday night at The Convo.

The NAIA Racers used a 12-0 run to get within four in the closing minutes before the Bobcats (7-5) put the game away.

Kevin Mickle scored 15 points, and Teyvion Kirk had 14 points and 14 rebounds to lead Ohio. Mike Laster added 12 points.

Ohio led 60-44 on a Mickle steal and dunk with 7:33 remaining, but Northwestern Ohio (8-9) got back in it, closing the gap to 60-56 on a Daniel Page jumper with 3:28 to go. The Racers missed a pair of 3-pointers that could have made it even closer before Laster knocked one down for the Bobcats to end a nearly five-minutes scoring drought.

Laster added a couple of... <Read More>





Bobcats pull away from Panthers in 2nd half



Dartis leads short-handed Ohio with 24 points



By Lonnie McMillan / Contributor


Wednesday, December 20, 2017

ATHENS – Short-handed Ohio pulled away in the second half to defeat Prairie View A&M, 84-65, on Wednesday night at The Convo.

Jordan Dartis led the Bobcats (6-5) with 23 points, while James Gollon provided 17 points off the bench. Kevin Mickle, Teyvion Kirk and Gavin Block scored 14 points apiece.

With Jason Carter reinjured and Mike Laster sitting out with a hamstring issue, Ohio used a seven-man rotation.

Gary Blackston led the Panthers, who led 31-29 at halftime. Zachary Hamilton added 18 points.

Prairie View actually went up 36-31 early in the second half on a Hamilton 3-pointer, and it regained the lead, 39-36, on an Austin Starr 3-pointer after Ohio tied it.

Dartis began to turn the game in the Bobcats' favor with a 3-pointer and... <Read More>





Marshall gets past Ohio in overtime, 99-96



Bobcats have no answer for Penava, Elmore, Burks



By Lonnie McMillan / Contributor


Saturday, December 16, 2017

HUNTINGTON, W.Va. – Forward Ajdin Penava was a block short of a triple-double with 33 points and 15 rebounds, and Marshall held off Ohio, 99-96, in overtime on Saturday night at the Cam Henderson Center.

Penava's teammate Jon Elmore did record a triple-double with 20 points, 10 rebounds and 10 assists, and C.J. Burks scored 31 points for the Thundering Herd.

After missing the last game with an injury, Jordan Dartis led the Bobcats (5-5) with 27 points, including 7 3-pointers, and Kevin Mickle had 19 points and nine rebounds. Teyvion Kirk scored 18 points, while Mike Laster had 12 points.

Gavin Block's putback of a Kirk miss forced overtime with the score tied at 90, but Block's deep, contested 3-pointer at the overtime buzzer was off the... <Read More>





Bobcats hold off Hilltoppers 89-84



Laster scores 23 points to lead Ohio



By Lonnie McMillan / Contributor


Sunday, December 10, 2017

ATHENS – Ohio used a big early run to take control and then held on down the stretch to beat Western Kentucky, 89-84, in a non-conference game Sunday afternoon at The Convo.

The Bobcats led by as much as 16 points in the second half before the Hilltoppers closed the gap to three points late.

Mike Laster scored 23 points and grabbed six rebounds, and Teyvion Kirk had 17 points and nine boards. Kevin Mickle added 17 points, James Gollon had 13 points, and Jason Carter had 12 points in 19 minutes in his second game back from injury.

Taveion Hollingsworth led Western Kentucky with 19 points. Justin Johnson had 16 points and 13 rebounds, and Darius Thompson, Jake Ohmer and Dwight Coleby scored 12 points apiece.

Ohio held its biggest lead of... <Read More>





Maryland defeats Ohio, 87-62



Terrapins start fast, then pull away in 2nd half



By Lonnie McMillan / Contributor


Thursday, December 7, 2017

COLLEGE PARK, Md. – Maryland gradually pulled away for an 87-62 victory against Ohio on Thursday night at the Xfinity Center.

Kevin Huerter led the Terrapins (8-3) with 17 points, while Michael Cekovsky scored 15 points with eight rebounds. Anthony Cowan had 12 points and eight rebounds.

Mike Laster paced the Bobcats (4-4) with 14 points.

Ohio trailed 41-28 at halftime, and after Maryland extended the lead to 51-31, the Bobcats came back with a 10-2 run to get within 12 at 53-41 with 13:19 remaining. The Terrapins followed with seven straight points, though, and then pushed the lead to more than 20 points.

Maryland began the game with a 15-2 run to take early control.

In his second game back from injury, Kevin Mickle had 9 points. Doug... <Read More>





Ohio blows out Coppin State, 80-37



Bobcats hold team under 40 points for 1st time in almost 35 years



By Lonnie McMillan / Contributor


Friday, December 1, 2017

ATHENS – Ohio recorded its biggest victory in 16 years, blowing out winless Coppin State, 80-37, on Friday night at The Convo.

The Bobcats' 43-point margin of victory was the biggest since they beat Long Island by 53, 110-57, on Dec. 27, 2001. Ohio held an opponent to less than 40 points for the first time since beating Marietta, 87-31, on Jan. 9, 1973.

Mike Laster led Ohio (4-3) with 18 points on 8-of-12 shooting, while Kevin Mickle had 15 points and five rebounds in just 15 minutes his return from an injury. James Gollon scored 11 points and grabbed eight rebounds in 16 minutes.

"In the beginning, I was a little timid," Mickle said. "After dunking the ball in warmups and stuff, it boosted my confidence."

Coppin State shot just 21.3... <Read More>





Free throws the difference down stretch in Ohio loss



Gaels make all 13 from the line



By Lonnie McMillan / Contributor


Tuesday, November 28, 2017

ATHENS – Ohio erased an 11-point second-half deficit, but free throws down the stretch ultimately were the difference as Iona took a 93-88 victory Tuesday night at The Convo.

Iona (2-4) made all 13 of its free-throw tries in the game, including six in the final 2 minutes, while Ohio (3-3) made 9 of 15 overall but missed 3 of 4 in the final minute.

The Bobcats trailed by double digits as late as the 4:58 mark in the second half on a TK Edogi basket, but hot shooting from the outside got Ohio back in it. Jordan Dartis connected on a 3-pointer, and after an EJ Crawford basket, Gavin Block and Dartis hit back-to-back 3-pointers to make it 81-78 with 3:24 remaining.

Rickey McGill hit two foul shots before a Teyvion Kirk layup and then a Block... <Read More>





Bobcats have balance in season-best offensive performance



Ohio tops Mount St. Mary's, 96-77



By Lonnie McMillan / Contributor


Friday, November 24, 2017

ATHENS – Teyvion Kirk and Mike Laster scored 20 points each to lead five players in double figures as Ohio defeated Mount St. Mary's, 96-77, on Friday night at The Convo.

Kirk added six assists and five rebounds. Jordan Dartis finished with 15 points, Doug Taylor posted a double-double with 14 points and 11 rebounds, and freshman backup point guard Zach Butler had his best game of the year with 12 points on 4-of-4 shooting. Gavin Block had seven points, six rebounds and six assists.

"This is how we want to play," Ohio coach Saul Phillips said. "Beyond that, playing downhill and making good decisions at the rim. So many of our assists came as a result of a jump stop, a ball fake and patience. That's basketball that translates to whoever... <Read More>





Hodge's interception helps Buffalo hold off Ohio, 31-24



Jackson, Johnson hook up for 2 TDs for Bulls



By Lonnie McMillan / Contributor


Friday, November 24, 2017

BUFFALO, N.Y. – Khalil Hodge intercepted Nathan Rourke in the end zone on a fourth-and-12 play from the Buffalo 13 with 1:20 remaining, and the Bulls held off Ohio, 31-24, to close out the regular season Friday afternoon.

The Bobcats (8-4, 5-3 Mid-American Conference) rallied from a 24-7 deficit to tie the game at 24, but a short punt into the wind, followed by a K.J. Osborn 38-yard return to the Ohio 6-yard line set up the winning score – a 1-yard Emmanuel Reed run with 8:10 remaining.

Ohio answered with a long drive, but Rourke was sacked on third-and-5 to set up a fourth-down play in which the ball was tipped, Hodge pulled it in and then held off Andrew Meyer as he tried to take it away as the two fell to the ground.

Buffalo (6-6, 4-4... <Read More>





Bobcats rally for gritty 4-overtime victory against Indiana State



Ohio overcomes a pair of large deficits to finish Charleston Classic with a win



By Lonnie McMillan / Contributor


Sunday, November 19, 2017

CHARLESTON, S.C. – Ohio rallied from 18 down in the second half, from nine down in the second overtime and eventually outlasted Indiana State, 96-94, in four overtimes in the seventh-place game of the Charleston Classic on Sunday at T.D. Arena.

The already short-handed and undersized Bobcats (2-2) lost top reserve forward Kevin Mickle in the first half to an injury and then had two players foul out, but managed to win for the first time in the tournament. Mike Laster led the way with 25 points, while Jordan Dartis scored 21 points, and Teyvion Kirk finished with 20.

Laster's layup with 1:35 left in the final overtime gave Ohio the lead for good. Trey Knight III made the second of two free throws, and Gavin Block gave the Bobcats a cushion... <Read More>





Cunningham, Davis lead Dayton past Ohio



Bobcats drop 2nd straight game in Charleston Classic



By Lonnie McMillan / Contributor


Friday, November 17, 2017

CHARLESTON, S.C. – Josh Cunningham and Darrell Davis combined for 43 points to lead Dayton to a 79-65 victory against Ohio in a consolation round game in the Charleston Classic on Friday evening at TD Arena.

The short-handed and undersized Bobcats again had trouble defending the post, with the 6-7 Cunningham scoring 18 points and grabbing 19 rebounds, including eight on the offensive end. Davis, a 6-5 guard, had 25 points.

The Fliers (2-1) got separation late in the first half with an 8-0 run and held a lead of around 10 points the rest of the way.

Gavin Block's 3-pointer at the 5:58 mark in the first half cut Dayton's advantage to 28-27, but Cunningham and Davis followed with consecutive 3s of their own, and Xeyrius Williams followed with... <Read More>





Ohio's rally in final minutes falls short against Clemson



Block scores 19 of his 22 points in 2nd half



By Lonnie McMillan / Contributor


Thursday, November 16, 2017

CHARLESTON, S.C. – Despite being short-handed in the post, Ohio hung tough but came up short, 81-76, against Clemson on Thursday evening in the first round of the Charleston Classic at TD Arena.

After trailing by as many as 16 points, the Bobcats got as close as four down the stretch, but the Tigers were able to close it out to advance to the second round to take on Hofstra, which knocked off Dayton, 72-69. Ohio (1-1) will play the Fliers.

Playing without top returning forward Jason Carter, out with a lower leg injury, as well as two injured freshman forwards, Ohio – led by Gavin Block – shot well enough down the stretch to get back in the game. Block scored 19 of his 22 points after the break and finished 6 of 12 on 3-pointers with a... <Read More>





Freshman Kirk helps Ohio hold off Alabama A&M in opener



Bobcats' 19-point lead shrinks to 4 late



By Lonnie McMillan / Contributor


Saturday, November 11, 2017

ATHENS – Freshman point guard Teyvion Kirk scored 16 points, and Ohio held off Alabama A&M, 61-53, to open the basketball season Saturday at The Convo.

Playing without Jason Carter, the Bobcats also got 12 points, nine rebounds, three assists and two steals from Gavin Block.

"It's going to be really important for our young guys in particular to take away the fact that we did hold them to 33-34 percent shooting for the game," Ohio coach Saul Phillips said. "We did hold them to 21 percent on threes, so there's some positive in that."

Ohio (1-0) led 53-34 with 7:18 remaining before Alabama A&M made it interesting in the final minutes by getting to within four on a 17-2 run, capped by an Arthur Johnson 3-pointer with 1:50 to go. The Bulldogs... <Read More>





Mickle leads Ohio in exhibition win over Capital



Bobcats put 5 players in double figures



By Lonnie McMillan / Contributor


Saturday, November 4, 2017

ATHENS – Graduate transfer Kevin Mickle scored 19 points to lead five players in double figures in Ohio's 80-57 exhibition victory against Capital on Saturday at The Convo.

Mickle was 8-of-13 shooting and added eight rebounds in 24 minutes off the bench.

"He's been very good every day in practice," Ohio coach Saul Phillips said. "Just with him running the court alone changes the dynamic of this team. We can play off of him. He's been very consistent."

Starters Jason Carter, Mike Laster and Jordan Dartis had 11 points apiece, and freshman Teyvion Kirk had 10 points as a reserve.

Ohio coach Saul Phillips went with a nine-man rotation, and virtually every player contributed in some way. In addition to Carter, Laster and Dartis, Doug Taylor... <Read More>





Ohio basketball roster set for next season



Bobcats pick up Kirk, Mickle in place of transfers



By Lonnie McMillan / Contributor


Wednesday, July 19, 2017

ATHENS – With the recent announcement that senior Antonio Campbell will not be granted a medical redshirt season after suffering an injury that cost him the last half of the year, the Ohio men's basketball roster presumably is set for 2017-18.

Since the end of last season, the Bobcat lost three players as graduate transfers: starting point guard Jaaron Simmons and reserve forwards Khari Harley and Wadly Mompremier. Freshman forward Rodney Culver also has transferred.

They were replaced with graduate transfer forward Kevin Mickle and incoming freshman point guard Teyvion Kirk. Coach Saul Phillips has said the final scholarship would remain unfilled for the upcoming season.

Mickle, a 6-foot-7, 220-pound power forward, played for two season... <Read More>





Walker hits game-winner to eliminate Ohio



Golden Flashes top Bobcats, 68-66, in MAC semifinals



By Lonnie McMillan / Contributor


Friday, March 10, 2017

CLEVELAND – Jaylin Walker finished near the hoops as he crashed into a pair of Ohio defenders, giving Kent State a 68-66 victory against Ohio in the semifinals of the Mid-American Conference tournament Friday night at Quicken Loans Arena.

Walker's basket came with 4.1 seconds left, and after an Ohio timeout, Jaaron Simmons was unable to get off a shot as he dribbled into a double team near the 3-point line at the buzzer. Simmons had tied the game by making the first of two free throws with 10 seconds to go.

"I thought we made the plays to win it," Ohio coach Saul Phillips said. "Didn't go our way. We're not going to make an excuse. I don't think I've had a group that showed the resiliency and togetherness throughout this whole process... <Read More>





Kaminski nails late jumper to give Ohio win over Toledo



Bobcats rally from 15 down, win after giving up 8-point lead



By Lonnie McMillan / Contributor


Thursday, March 9, 2017

CLEVELAND – Kenny Kaminski hit a jumper with seven seconds left, and Toledo missed two chances to win after that, as Ohio pulled out a 67-66 victory against Toledo in the quarterfinals of the Mid-American Conference Tournament on Thursday night at Quicken Loans Arena.

The Bobcats rallied from 15 down in the first half, led by as much as eight in the second half and then saw the Rockets regain the lead in the closing minute.

"Felt pretty Marchy out there," Ohio coach Saul Phillips said. "Really, really gutty effort."

James Navigato tied the game at 64 with a 3-pointer with 48 seconds left, and Jaaron Simmons turned it over, leading to a fast-break layup for Jonathan Williams for Toledo with 28 seconds remaining.

Simmons came back quickly... <Read More>





Ohio tops rival Miami again to earn No. 2 seed in tournament



Carter has 16 points, 17 rebounds



By Lonnie McMillan / Contributor


Friday, March 3, 2017

ATHENS – Jason Carter had 16 points and a career-high 17 rebounds to lead Ohio to a 69-55 victory against Miami and the No. 2 seed in the Mid-American Conference Tournament on Friday night at The Convo.

All five Ohio starters scored in double figures. Gavin Block finished with 13 points, Kenny Kaminski scored 12 points, Jordan Dartis had 11 points, and Jaaron Simmons tallied 10 points.

"I think all 15 guys in our locker room are confident we're going to win a championship," Kaminski said. "That's been my goal since the second I stepped foot on campus. It's the one thing I tried drilling into Jason and (freshman guard) Rodney's (Culver) head since they stepped foot in here – that we're a winning culture. We do things right."

Michael... <Read More>





Buffalo holds off Ohio to create 5-way tie for 2nd place in MAC



Carter misses late chance to tie game



By Lonnie McMillan / Contributor


Tuesday, February 28, 2017

ATHENS – Jason Carter missed on a shot that could have tied the game, and Buffalo's C.J. Massinburg hit two free throws to cap an 83-79 Buffalo victory against Ohio on Tuesday night at the Convo.

Ohio gradually rallied from 11 down early in the second half, getting as close as one on a Gavin Block layup with 18 seconds left. Dontay Caruthers split two free throws a second later, leading to Carter's final chance.

Carter led the Bobcats (18-10, 10-7 Mid-American Conference) with 19 points and nine rebounds, Jordan Dartis scored 18 points, Jaaron Simmons finished with 15 points, and Block had 11 points.

Massinburg and Willie Conner finished with 19 points each, and David Kidiri hit all seven of his field goal attempts to score 14... <Read More>





Kent State rallies to end Ohio winning streak



Golden Flashes come back from 13 down in 2nd half



By Lonnie McMillan / Contributor


Saturday, February 25, 2017

KENT - Kent State rallied from 13 down in the second half to snap Ohio's four-game winning streak, 70-67, on Saturday evening at the MAC Center.

Jimmy Hall's three-point play with 54 seconds left put the Golden Flashes ahead, and they held on. Hall finished with 20 points and 10 rebounds, while Deon Edwin had 20 points and 18 rebounds.

Mike Laster scored 16 points off the bench for the Bobcats (18-9, 10-6 Mid-American Conference). Jaaron Simmons had 15 points and seven assists.

After Simmons was blocked, Jalen Avery extended Kent State's lead with two free throws. Simmons answered back with a layup, and after two Jaylin Walker free throws, Laster scored a bucket to make it a one-point game again.

Walker hit two more free throws with five... <Read More>





Carter's double-double leads Ohio to 4th straight win



Simmons added 21 points



By Lonnie McMillan / Contributor


Tuesday, February 21, 2017

OXFORD – Jason Carter scored 25 points and added 11 rebounds to lead Ohio to its fourth straight win, 79-62 over Miami on Tuesday night at Millett Hall.

Jaaron Simmons added 21 points, while Mike Laster had 14 points for the Bobcats (18-8, 10-5 Mid-American Conference).

Miami (10-18, 3-12 MAC) held its only lead, 18-17, on a Darius Harper layup with 8:40 left in the first half, but Ohio followed with a 15-2 run that put the Bobcats in control for the rest of the game.

Gavin Block's jumper put Ohio back on top, and Rodney Culver followed with a 3-pointer. After a Rod Mills jumper, Carter hit two free throws, Laster scored a layup, Simmons completed a 3-point play, and Jordan Dartis knocked down a trey to make it 32-20.

After two Marcus... <Read More>





Simmons, Ohio dominate Bowling Green again



Bobcats shoot 63 percent, pull away with 16-0 run



By Lonnie McMillan / Contributor


Saturday, February 18, 2017

ATHENS – Even at full strength, Bowling Green was no match for Ohio in the second half as the Bobcats got their first home win against the Falcons in three years, 95-75, on Saturday.

Three weeks ago, with four players suspended, the Falcons lost 96-72 to the Bobcats. This game was not much different.

Jaaron Simmons dominated with 26 points on 10-of-12 shooting and 11 assists.

"He's one of the best point guards in the nation. Period. At any level," Ohio coach Saul Phillips said after Akron coach Keith Dambrot last night discredited Simmons' 38-point effort against the Zips two weeks ago. "I know this. You don't want to make him angry."

When comparing Akron's loss to Kent State to its loss to Ohio, Dambrot suggested the loss to the Bobcats... <Read More>





Bobcats shoot 40 free throws in 2nd half of win over Eagles



Dartis, Laster have career-high scoring games



By Lonnie McMillan / Contributor


Tuesday, February 14, 2017

YPSILANTI, Mich. – Ohio's answer to Eastern Michigan's zone defense was free throws.

The Bobcats went 33 of 42 at the foul line, with all but two of those in the second half, helping them to a 79-71 victory for back-to-back wins for the first time since Antonio Campbell was injured in a loss to the Eagles nine games ago.

Jordan Dartis was 12 of 12 at the foul line while scoring a career-high 26 points, while Mike Laster came off the bench to score 16 points – also a career high. Kenny Kaminski had 13 points, and Jason Carter finished with 11 points and 14 rebounds.

Willie Mangum IV paced the recently struggling Eagles (13-13, 5-8 Mid American Conference) with 19 points, Ty Toney had 16 points, and James Thompson IV had 14 points and 12... <Read More>





Ohio holds on after giving up 25-point lead



Cardinals miss 3 shots, have 1 turnover in final 2 minutes



By Lonnie McMillan / Contributor


Friday, February 10, 2017

MUNCIE, Ind. – Ball State erased a 25-point first-half deficit, but Ohio held on down the stretch for a 79-77 victory Friday night at Worthen Arena.

The Bobcats led 46-21 with 3:13 left in the first half, but the Cardinals quickly got back in the game, cutting their deficit to one with 6:29 remaining and even taking a 73-72 lead on a Ryan Weber 3-pointer with 4:21 to go.

Jordan Dartis led a balanced Ohio attack with 16 points. Jason Carter had 15 points and nine rebounds, Mike Laster finished with 14 points, and Jaaron Simmons and Gavin Block scored 13 points each.

Following Weber's lead-changing basket, a hand-check foul was followed by a Tayler Persons technical foul, and Ohio (15-8, 7-5 Mid-American Conference) hit three of four free... <Read More>





Keene scores 41 to lead Central Michigan past Ohio, 97-87



Simmons' near triple-double (30 points, 9 rebounds, 9 assists) not enough



By Lonnie McMillan / Contributor


Tuesday, February 7, 2017

ATHENS – The nation's leading scorer Marcus Keene scored 41 points to lead Central Michigan to a 97-87 victory against Ohio on Tuesday night at The Convo.

Keene finished 15 of 25 from the field, including 9 of 18 from 3-point range, and the Chippewas (16-8, 6-5 Mid-American Conference) got 21 points from Braylon Rayson.

Central Michigan led most of the game and used a late run to put away Ohio (14-8, 6-5 MAC). With a 78-75 lead with 7:56 to go, the Chippewas got back-to-back Keene 3-pointers. DaRohn Scott made two free throws to answer a Jaaron Simmons basket, and then Keene followed with a free throw and two more 3-pointers to make it 93-77 with 3:35 remaining. In all, it was a 14-2 run.

Simmons played all 40 minutes for the Bobcats... <Read More>





Simmons' career game helps Ohio hand Akron 1st MAC loss



Point guard scores 25 points in 2nd half alone



By Lonnie McMillan / Contributor


Saturday, February 4, 2017

ATHENS – Jaaron Simmons scored a career-high 38 points, and Ohio took advantage of Akron foul trouble to give the Zips their first Mid-American Conference loss of the season, 85-70, on Saturday before more than 10,000 at The Convo.

The Bobcats (15-7, 6-4 MAC) closed the game on a 12-1 run over the final 1:26 to run away from the Zips, who were called for two technical fouls with 12 seconds left after the game was out of reach.

Isaiah Johnson received one of those and also was called for one as he walked off the court at halftime, accounting for his third personal foul. Akron's leading scorer was limited to 21 minutes, scoring 18 points with five rebounds.

Antino Jackson had 14 points for the Zips (19-4, 9-1 MAC) but missed his last five... <Read More>





Broncos rally past Bobcats, 90-85



Ohio led by 21 in 1st half, 10 with 5 minutes left



By Lonnie McMillan / Contributor


Tuesday, January 31, 2017

KALAMAZOO, Mich. – Western Michigan rallied from 10 points down with five minutes to go and held on when Jason Carter missed a late 3-pointer, taking a 90-85 victory against Ohio on Tuesday night at University Arena.

The Bobcats led 81-71 following a Gavin Block layup but could not hold on. The Broncos went on a 10-0 run to tie the game and took the lead for good on a Thomas Wilder free throw with 32 seconds left.

Wilder finished with 29 points and seven rebounds, and Tucker Haymond had 20 points and six boards for the Broncos (7-14, 3-6 Mid-American Conference).

Carter paced Ohio (13-7, 5-4 MAC) with 21 points and five rebounds, Jaaron Simmons had 18 points and six assists, and Kenny Kaminski finished with 17 points.

Bryce Moore and... <Read More>





Short-handed Falcons no match for hot-shooting Bobcats



Ohio makes 18 3-pointers in 96-72 blowout



By Lonnie McMillan / Contributor


Saturday, January 28, 2017

BOWLING GREEN – Short-handed Bowling Green was no match for hot-shooting Ohio on Saturday as the Bobcats came away with a 96-72 victory at the Stroh Center.

Already missing players due to the injuries, four Bowling Green players – three starters and a top reserve – were suspended earlier this week.

Led by Jaaron Simmons' season-high 23 points and five assists, Ohio (13-6, 5-3 Mid-American Conference) built a double-digit first-half lead and added to it after the break. Kenny Kaminski went 7 of 10 on 3-pointers and scored 22 points, while Jordan Dartis was 4 of 6 from downtown and scored 16 points.

"Offensively we're in a good way right now," Ohio coach Saul Phillips said. "We really are. The ball is really moving. We're playing out of our... <Read More>





Taylor's 25 points help Toledo knock off Ohio, 79-76



Bobcats miss chances to tie on final possession



By Lonnie McMillan / Contributor


Tuesday, January 24, 2017

ATHENS – Jason Carter missed a 3-pointer, and another attempt from beyond the arc was air balled and may have been after the buzzer anyway as Toledo topped Ohio, 79-76, on Tuesday night at The Convo.

Carter scored 20 points and had seven rebounds, and Jaaron Simmons finished with 17 points and 10 assists for Ohio (12-6, 4-3 Mid-American Conference). Jordan Dartis added 13 points.

The Bobcats had no answer for Steve Taylor Jr., who had 25 points and 15 rebounds. Jonathan Williams added 15 points, Nate Navigato finished with 12 points, and Jaelan Sanford had 11 points for the Rockets (11-9, 4-3 MAC).

Ohio led by 10 early in the second half on a Carter layup, but Toledo followed with a 16-2 run to take a four-point lead, and the game was... <Read More>





Laster, Carter step up to lead Bobcats past Huskies



Ohio has offensive balance in big road win



By Lonnie McMillan / Contributor


Saturday, January 21, 2017

DeKALB, Ill. – At least for one game, Ohio had the answer on how to replace the production of injured Mid-American Conference Player of the Year Antonio Campbell.

Jaaron Simmons scored a season-high 23 points, and freshman Jason Carter posted his second career double-double in his first start with 15 points and 12 rebounds. Jordan Dartis and Mike Laster each scored 14 points – 12 more than Laster's average coming in – and the Bobcats topped Northern Illinois, 78-69, on Saturday in DeKalb.

The Bobcats (12-5, 4-2 MAC) led most of the way and answered a late run by the Huskies (12-7, 4-2 MAC) with one of their own to pull it out.

Northern Illinois took a 59-57 lead on a Marin Maric basket with 6:21 remaining, but Ohio had the answer down the... <Read More>





Akron pulls away early in 2nd half



Campbell sits out in Bobcats' 83-68 loss to Zips



By Lonnie McMillan / Contributor


Tuesday, January 17, 2017

AKRON – Akron dominated the first 10 minutes of the second half to pull away for an 83-68 victory against Ohio on Tuesday night at James A. Rhodes Arena.

Playing without Antonio Campbell, who injured his foot Saturday against Eastern Michigan, the Bobcats trailed just 38-37 following a Gavin Block jumper to start the second half but got outscored 29-8 over the next 10 minutes.

Jaaron Simmons paced Ohio with 19 points and five assists, and Jordan Dartis had 14 points. Block scored 10 points, and Kenny Kaminski finished with nine.

Kwan Cheatham Jr.'s 17 points and 13 rebounds paced a balanced Akron effort. Jimond Ivey and Isaiah Johnson each had 15 points, and Antino Jackson finished with 11 points.

Cheatham scored at the hoop, Ivey followed... <Read More>





Without Campbell, Ohio can't find offense in 53-49 loss



Bobcats go with out field goal in final 5 minutes



By Lonnie McMillan / Contributor


Saturday, January 14, 2017

ATHENS – Playing most of the game without Antonio Campbell, Ohio could not generate enough offense in a 53-49 loss to Eastern Michigan on Saturday at The Convo.

Defense kept Ohio (11-4, 3-1 Mid-American Conference) in the lead most of the way, but the Bobcats managed only one point in the final five minutes.

Gavin Block's layup with 5:22 remaining tied the game at 48, and he added a free throw at the 4:06 mark to put the Bobcats on top. Ty Toney scored for the Eagles on the next possession to put them up one.

Over the final three and a half minutes, Jaaron Simmons missed two free throws, Kenny Kaminski and Block missed 3-pointers, and Jordan Dartis missed a layup, all shots that could have put Ohio back in front.

Dartis missed another trey... <Read More>





Kaminski hits game-winner as Ohio rallies past Buffalo



Bobcats come back from 15 down in 2nd half



By Lonnie McMillan / Contributor


Tuesday, January 10, 2017

AMHERST, N.Y. – Kenny Kaminski knocked down a long jumper in the final second, and Ohio rallied from 15 down in the second half to beat Buffalo, 74-72, on Tuesday night at Alumni Arena.

Jaaron Simmons had a chance to put Ohio ahead with two free throws with 30 seconds left, but he missed both. Jason Carter forced a jump ball on the rebound to keep possession with the Bobcats, and in the closing moments, Kaminski pump faked, dribbled and faked again before putting up a shot while standing on the 3-point line.

"I just kind of busted a move, and the ball was in the net," Kaminski said. "The emotions I'm feeling are incredible."

Buffalo was able to get off a long, wild 3-pointer after getting a timeout with .8 second left, but the shot was... <Read More>





Kaminski's 23 points leads Ohio rout of Kent State



Bobcats roll in 2nd straight MAC home game



By Lonnie McMillan / Contributor


Friday, January 6, 2017

ATHENS – Ohio rolled for the second time in as many Mid-American Conference home games, routing Kent State, 85-67, on Friday night at The Convo.

The Bobcats (10-3, 2-0 MAC) used a 12-0 run midway through the first half to take control, added a 9-0 run late in the first half and then led by as many as 29 points in the second half.

Kenny Kaminski went 5 of 9 from long range and scored 23 points, while Antonio Campbell scored 18 points. Jordan Dartis tallied 13 points, Jaaron Simmons had a double-double with 10 points and 10 assists, and Gavin Block scored eight points.

Deon Edwin led the Golden Flashes (9-6, 1-1 MAC) with 16 points, Jaylin Walker scored 12 points, and Jimmy Hall had 11 points and 10 rebounds.

Kent State led 18-16 on a Walker... <Read More>





Ohio thumps Western Michigan 89-58 in MAC opener



Bobcats connect on 16 of 31 3-pointers



By Lonnie McMillan / Contributor


Tuesday, January 3, 2017

ATHENS – Ohio began Mid-American Conference play with a resounding 89-58 victory against Western Michigan on Tuesday night at The Convo.

The Bobcats (9-3, 1-0 MAC) had a double-digit lead barely more than five minutes into the game and continued to roll from there, leading 46-25 at halftime.

Antonio Campbell finished with 22 points and 12 rebounds, while Kenny Kamisnki and Jordan Dartis each scored 12 points and Jaaron Simmons had 11 points.

"I thought we were sharp in darn near every aspect tonight," Ohio coach Saul Phillips said.

Campbell began the game with a 3-pointer, and Ohio never trailed. Dartis followed with a trey, and then Kaminski hit two of them to make it 12-4. Simmons drained a shot from deep, and then Dartis hit again to... <Read More>





Bobcats dominate 2nd half after poor start



Ohio runs away for 77-50 victory against Division II Urbana



By Lonnie McMillan / Contributor


Saturday, December 31, 2016

ATHENS, Ohio – Ohio dominated the second half of a 77-50 victory against Division II Urbana to close out non-conference play Friday night at The Convo.

The Blue Knights (5-5) actually led 34-31 at halftime, but the Bobcats (8-3) outscored them 46-16 in the second half.

Kenny Kaminski led Ohio with 18 points, while Jordan Dartis scored 14 points. They combined to make eight 3-pointers.

The Bobcats scored the first 19 points of the second half to finally take control. A Gavin Block 3-pointer made it 50-34.

"The talk at halftime was just to wake up, play our game," Dartis said.

Urbana's first points of the second half came on an AJ Washington layup with 13:26 remaining, but Ohio continued to add to its lead after that.

Ohio led by double... <Read More>





Ohio comes up short in effort to overcome 5 turnovers



Bobcats turn it over on downs on final possession



By Lonnie McMillan / Contributor


Friday, December 23, 2016

MOBILE, Ala. – Ohio could not overcome five turnovers, falling 28-23 to Troy in the Dollar General Bowl on Friday night at Ladd-Peebles Stadium.

On Ohio's final possession, Bo Hardy came up a yard shy of a first down after quarterback Greg Windham was forced to dump the ball off on fourth-and-10 from the Bobcats' 26-yard line.

Ohio played most of the game trying to make up from the points given to Troy via four Windham interceptions and one lost fumble. Windham had 315 yards on 23-of-47 passing and two touchdowns, with Jordan Reid saving his best game for loss. The senior had 12 catches for 162 yards.

"Hard fought football game obviously," Ohio coach Frank Solich said. "Tough for our players. I thought they played tremendously hard... <Read More>





Parris' free throw with 2.2 seconds left completes WKU combeback



Bobcats unable to hold on after scoring game's first 14 points



By Lonnie McMillan / Contributor


Wednesday, December 21, 2016

BOWLING GREEN, Ky. – Damari Parris made the second of two free throws with 2.2 seconds left to make Western Kentucky a 67-66 winner against Ohio on Wednesday night at E.A. Diddle Arena.

After a long Ohio pass was tipped out of bounds, the Bobcats (7-3) were unable to get a shot off in the final second.

Kenny Kaminski, who had a season-high 27 points, came up short on a 3-pointer that could have put Ohio ahead with eight seconds left, and Jordan Dartis was called for the foul that sent Parris to the foul line.

The Bobcats did not score in the final 2:18 and did not connect on a free throw in the final four and a half minutes, coming up short in another close road game. Ohio's only road win in four tries was a 67-61 win at Georgia Tech.

"I... <Read More>





Ohio holds Cleveland State to 32.2 percent shooting in 71-53 win



Bobcats pull away in 2nd half



By Lonnie McMillan / Contributor


Saturday, December 17, 2016

ATHENS – Ohio held Cleveland State to 32.2 percent shooting and took a 71-53 victory Saturday at The Convo.

Antonio Campbell had 14 points and six rebounds, Gavin Block scored 11 points, and Jaaron Simmons had 10 points and eight assists.

The Vikings were as close as 31-26 on a Rob Edwards 3-pointer early in the second half, but the Bobcats pulled away with a 10-0 run following.

After a Simmons basket, Block hit a 3-pointer to push Ohio's lead to double digits, and after free throws by Doug Taylor, Jordan Dartis drained a trey to make it 41-26 with 15 minutes left.

Cleveland State (3-7) got no closer than 12 the rest of the way. A Campbell 3-pointer gave the Bobcats (7-2) their biggest lead, 53-32, midway through the second half.

Ohio took... <Read More>





Bobcats hold off Panthers, 71-69



Campbell has 19 points, 10 rebounds



By Lonnie McMillan / Contributor


Wednesday, December 14, 2016

ATHENS – It was a struggle to put away, but Ohio took a 71-69 victory against Milwaukee on Wednesday night at The Convo.

Antonio Campbell had 19 points and 10 rebounds but fouled out with 3:15 remaining. Ohio (6-2) still found enough to hold on in the final minutes as Jaaron Simmons finished with 14 points and nine assists. Four other players scored between seven and nine points.

The Bobcats led most of the game, but their biggest lead of the second half was just six points. A Gavin Block jumper with 2:13 left gave them a 68-62 advantage, and it finally was enough for Ohio to stay in front.

A Dan Studer jump shot got the Panthers (4-7) within one possession, 69-66, with 13 seconds left, but Simmons hit two at the foul line a couple of... <Read More>





Washington, Svandrlik rally Iona past Ohio, 79-75



Gaels shoot nearly 60 percent in 2nd half



By Lonnie McMillan / Contributor


Saturday, December 10, 2016

NEW ROCHELLE, N.Y. – Jordan Washington scored 30 points, and Jan Svandrlik added 19 to rally Iona past Ohio, 79-75, on Saturday at the Hynes Center.

Jaaron Simmons had 22 points, while Antonio Campbell finished with 16 points and nine rebounds for Ohio (5-2).

The Bobcats led by as many as 12 points in the first half and held an advantage most of the second half until the Gaels (6-3) came on strong down the stretch.

Svandrlik hit a 3-pointer that gave Iona its first lead of the game, 57-56, with 11:56 remaining, but after a Taylor Bessick dunk added to the advantage, Ohio tied it on a Simmons three-point play. The Gaels briefly regained the lead, 62-61, on another Svandrlik trey, but it, too, was short-lived as Campbell scored in the post... <Read More>





Campbell, Dartis lead Ohio to easy win over Bryant



Former coach O'Shea's Bulldogs no match for Bobcats



By Lonnie McMillan / Contributor


Saturday, December 3, 2016

ATHENS – Antonio Campbell had 23 points and 12 rebounds, and Jordan Dartis hit 6 3-pointers on his way to 20 points as Ohio bounced back from its only loss of the year with a 79-53 blowout of Bryant on Saturday at The Convo.

Jaaron Simmons added nine points and nine assists, Rodney Culver had nine points, and Doug Taylor finished with eight points and eight boards for the Bobcats (5-1).

Nisre Zouzoua led the Bulldogs (3-6) with 16 points and six rebounds, while Adam Grant had 12 points in former Ohio coach Tim O'Shea's return to The Convo.

The Bobcats led 50-33 at halftime and by as many as 30 points, 79-49, before not scoring in the final 4:55.

"I feel it's the mentality we have going into a game," Dartis said. "If we do what we gotta do... <Read More>





Marshall puts 5 in double figures in 98-88 win over Ohio



Campbell's 29 points, 16 rebounds not enough



By Lonnie McMillan / Contributor


Wednesday, November 30, 2016

HUNTINGTON, W. Va. – Marshall shot 48.4 percent and made 25 free throws in handing Ohio its first loss of the season, 98-88, on Wednesday night at the Cam Henderson Center.

Antonio Campbell had 29 points and 16 rebounds, but it was not enough. Jon Elmore led five Marshall players in double figures with 28 points, seven rebounds and five assists.

The Thundering Herd (5-1) led 42-38 after the first half, but the Bobcats (4-1) began the second half with a 9-0 run to take the lead. Campbell and Jaaron Simmons had baskets to tie the game before Gavin Block knocked down a 3-pointer to give Ohio the lead. A Campbell layup extended the Bobcats' lead to 47-42 only two minutes into the second half.

But it did not last. With Ohio leading 49-45... <Read More>





Dartis, Carter lead Bobcats to win



Ohio overcomes slow start



By Lonnie McMillan / Contributor


Saturday, November 26, 2016

ATHENS – Jordan Dartis scored 22 points, while freshman Jason Carter had 17 points in Ohio's 68-57 victory against Tennessee Tech on Friday night at The Convo.

With the victory, the Bobcats (4-0) went unbeaten in the round robin Global Sports Shootout, but it was not easy early. Ohio fell behind 20-11 midway through the first half before turning things around.

Jaaron Simmons hit a 3-pointer, which was followed by a Jason Carter free throw. Rodney Culver got a dunk off of a Simmons steal, and Carter followed with two foul shots to cap an 8-0 run that got the Bobcats to within one.

Dartis, who finished 6 of 12 on 3-pointers, hit one from deep to tie the game at 24 at the 5:35 mark in the first half, and a Campbell putback dunk finally moved... <Read More>





Campbell leads Bobcats past Yellow Jackets



Ohio gets 67-61 victory in 1st road game of season



By Lonnie McMillan / Contributor


Friday, November 18, 2016

ATLANTA – Antonio Campbell had 25 points and 12 rebounds to lead Ohio to a 67-61 victory against Georgia Tech on Friday night at McCamish Pavilion.

Jaaron Simmons added 17 points and nine assists, and Kenny Kaminski hit 5-of-8 3-pointers to score 15 points.

Ben Lammers had 22 points and 11 rebounds, while Tadric Jackson had 17 points for the Yellow Jackets (2-1).

Ohio (3-0) took the lead for good on a Gavin Block three-point play with 6:14 remaining, and Simmons scored a layup to make it a five-point game, 57-52.

After a Lammers dunk, Campbell scored a layup and Simmons hit a shot to give Ohio its biggest lead, 61-54. Georgia Tech got back within a possession on two free throws by Quinton Stephens and another Lammers dunk, but Campbell hit... <Read More>





Hot-shooting Bobcats blow out Bearkats, 96-75



Ohio connects on 15 of 27 3-pointers



By Lonnie McMillan / Contributor


Monday, November 14, 2016

ATHENS – Ohio knocked down 15 3-pointers in 27 attempts and ran away with a 96-75 victory against Southland Conference favorite Sam Houston State on Monday night at The Convo.

The Bobcats (2-0) led by 15 at halftime and extended their lead to 65-39 in the first four minutes of the second half.

Antonio Campbell had 20 points and nine rebounds to lead the way, while Jordan Dartis and Kenny Kaminski – who made all five of his 3-point tries – both finished with 17 points.

Ohio made 10 of its 3-pointers in the first half in 17 attempts and then continued its hot shooting early in the second half. Kaminski, Dartis and Campbell hit shots from beyond the arc in the first two minutes of the second half to make it 54-34.

Campbell added a layup, a... <Read More>





Balanced Bobcats win 13 straight season opener



Five Ohio players score 9 or more points



By Lonnie McMillan / Contributor


Saturday, November 12, 2016

ATHENS – Ohio had five players score nine or more points as the Bobcats won their 13th straight season opener, 77-67, over Southern on Saturday afternoon at The Convo.

Jordan Dartis led Ohio in scoring with 15 points, while Kenny Kaminski and Antonio Campbell each added 14 points. Jaaron Simmons had 11 points, and freshman Rodney Culver scored nine points.

The Bobcats (1-0) led 42-38 at halftime and did not trail in the second half. The Jaguars tied it at 44 before a 9-0 run on three 3-pointers – the first two by Kaminski and the last by Dartis – made it 53-44.

Ohio held its biggest lead, 64-51, on a Kaminski 3-pointer with 9:11 remaining, and Southern got only as close as seven, 69-62, with 2:58 to go.

Southern led much of the first half... <Read More>