---
Defense rules the day during Spring Game



Annual scrimmage shortened by lack of healthy players



By Lonnie McMillan / Contributor


Saturday, April 13, 2013

ATHENS, Ohio – The defense dominated in a shorted Green-White Spring Game that wrapped up the football spring practice season Saturday at Peden Stadium.

With about 30 players sitting out – most of them on offense – points were hard to come by as the Bobcats did not reach the end zone in 38 plays. Ohio managed 139 yards of offense and committed one turnover.

Rather than playing a regular game, the Bobcats were forced to shorten the scrimmage.

"We didn't have any choice," Ohio coach Frank Solich said. "If we had a choice, we would have liked to have most of our guys healthy and we would have liked to have put on a spring game. I think the players would have enjoyed that a little bit more and the fans probably. But we were forced to go the... <Read More>






---
Ohio misses pair of late chances; season ends at Denver
Loss wraps up stellar careers of Bobcats senior class
By Lonnie McMillan / Contributor
Tuesday, March 19, 2013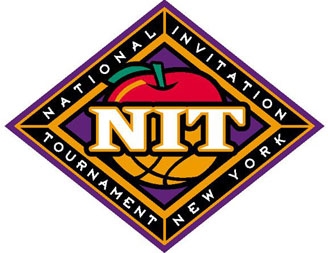 DENVER – Ohio missed two chances to tie or take the lead in the final 30 seconds and the Bobcats' season came to an end with a 61-57 loss to Denver in the first round of the National Invitation Tournament on Tuesday night at Magness Arena.
With Ohio trailing by one, D.J. Cooper's layup try was short with 21 seconds left, and after Chase Hallam made one free throw, Reggie Keely could not convert in the paint. The Pioneers got a dunk in the final second for the final margin.
In his final game as a Bobcat, Cooper had 16 points and four assists. Keely scored 12 points, while Ivo Baltic had 15 rebounds.
Brett Olson led the Pioneers (22-9) with 15 points. Chris Udofia finished with 14 points, while Cam Griffin came off the bench to post a... <Read More>
---
Bobcats selected to play in the NIT
Ohio travels to face Denver
By Lonnie McMillan / Contributor
Sunday, March 17, 2013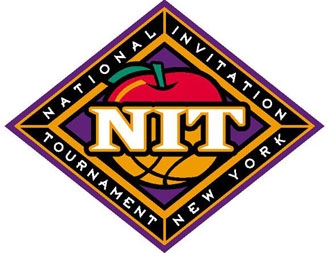 ATHENS, Ohio - The Ohio men's basketball team was selected Sunday to play in the National Invitation Tournament.
As a No. 6 seed, the Bobcats (24-9) travel to take on No. 3 Denver (21-9) at 9:15 p.m. Tuesday.
Ohio is 4-4 in four all-time NIT appearances, having last taken part in the tournament in 1995.
The Bobcats were regular season Mid-American Conference co-champions and runners-up in the MAC Tournament. The Pioneers shared the Western Athletic League regular season title but were upset in the tournament quarterfinals.
The winner of the game advances to face the winner of No. 2 seed Maryland and No. 7 Niagara between March 21-25 with the higher-seeded team hosting.
---
Zips roll past Bobcats in 2nd half of MAC title game



Cold-shooting Ohio scores only 17 points after halftime



By Lonnie McMillan / Contributor


Saturday, March 16, 2013

CLEVELAND – Ohio scored only 17 points in the second half, going nearly 10 minutes without a field goal, and connected on just 1 of 20 3-pointers in the game as Akron pulled away for a 65-46 victory Saturday night in the Mid-American Conference Tournament title game at Quicken Loans Arena.

For the third time this season, the Bobcats held a first-half lead, only to have the Zips take the momentum in the second half, and for the first time in three title games between the schools in the last four years, Akron came out on top.

"It's real disappointing," said Ohio forward Reggie Keely, who scored 10 of his 19 points in the game's first six minutes. "We came out here to win a championship and we didn't get the job done. We came to cement a... <Read More>






---
Ohio builds big lead, holds off Western Michigan rally



Cooper, Offutt both have double-doubles



By Lonnie McMillan / Contributor


Saturday, March 16, 2013

CLEVELAND – As he so often has, D.J. Cooper made big plays when Ohio needed it most.

Cooper finished with 21 points and 10 assists, helping the Bobcats build a big lead and then hold off Western Michigan, 74-63, in the Mid-American Conference Tournament semifinals at Quicken Loans Arena on Friday night.

Ohio (24-8) advance to finals of the MAC Tournament opposite Akron for the third time in four years.

Western Michigan (20-12) trailed by 17 at the break but made a run in the first 10 minutes of the second half, closing to within two, 48-46, on a Shayne Whittington basket. But Cooper did not let the Broncos get any closer, draining a long 3-pointer to keep the Bobcats in control.

"I knew if it didn't go in, it probably wouldn't have been... <Read More>

Additional Coverage:


Photos (BobcatAttack.com)