Arkansas senior deputy AD named Ohio AD
Cromer becomes first female AD in school history
By Lonnie McMillan / Contributor
Monday, August 19, 2019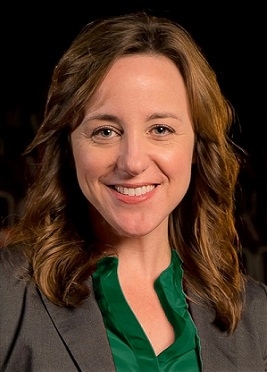 No Photo Credit
Julie Cromer

ATHENS - University of Arkansas Senior Deputy Athletics Director Julie Cromer was named the Ohio University atheltic director, and will become the first female to hold the position when she begins Aug. 31.

Cromer also served as associate vice chancellor and senior woman administrator for the Razorbacks. In addition, she serves on the NCAA Division I Board of Directors and on the board of directors for Women Leaders in College Sports.

"We're excited to welcome Julie to my leadership team at Ohio University," Ohio President M. Duane President Nellis said. "Her talent, vision and passion for intercollegiate athletics and the student-athlete experience will only serve to elevate our athletic program and our university."

Cromer was introduced in a press conference Friday at Peden Stadium.

Other finalists for the position included Vanderbilt Athletic Director Jason Grooms, Mississippi State Deputy Director of Athletics and CFO Jared Benko and Ohio State Deputy Director of Athletics Diana Sabau.

Nellis said Cromer stood out from among four finalists who visited campus because of the depth of her experience across the athletics landscape, including day-to-day administration of 19 varsity sports, leading strategic planning efforts, assisting with capital fundraising and serving as a liaison to campus governance groups and to the Southeastern Conference.

"I am humbled and honored to join a University that has been consistently competitive in the Mid-American Conference and that has a stellar reputation for integrity, inclusive excellence and ensuring student academic success," Cromer said. "I look forward to joining the outstanding Ohio athletics student-athletes, coaches and staff as we engage with our campus to support our student-athletes in their academic pursuits while winning conference championships."

Cromer replaces Jim Schaus, who served as Ohio athletic director for more than 11 years before leaving to become the Southern Conference commissioner.

Deputy Athletic Director Amy Dean has served as the interim director of athletics at Ohio since July 1.